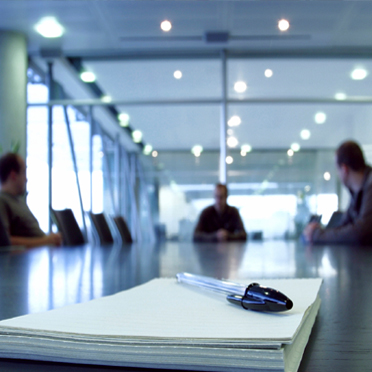 At Peterson, Baldor & Maranges, PLLC, we assist business clients in a variety of areas. From business formation to drafting contracts and resolving business disputes, we are prepared to represent you during virtually any business matter.
While we have a special focus on the construction industry, we represent clients involved in business matters and commercial litigation in nearly any business area. Our past and current clients include companies specializing in such diverse areas as construction, equipment financing, credit card merchant processing, commercial real estate, sports, and restaurant operation and supply. As a result, Peterson, Baldor & Maranges, PLLC's attorneys are knowledgeable of issues involving credit analysis, open account sales, warehousing, and many other business matters, providing us with a unique understanding of the many issues our clients face.
Typical business law issues we handle include:
Business Acquisitions and Sales:
Structuring, negotiating, and documenting all types of business transactions, including business acquisitions, mergers, and sales.
Employment Law:
Assisting with development of policy and procedure manuals, employment contracts, hiring and firing issues, employment dispute resolution, compensation issues, and generally all issues related to employment.
Corporations, Partnerships, Limited Liability Companies, and Limited Liability Partnerships:
Advising on business set-up and structure, forming corporations, limited liability companies, and partnerships, shareholder rights and remedies, as well as preparing shareholder buy-sell and other equity ownership agreements, business loans and leases.
Contracts and Commercial Transactions:
We bring experience and negotiating skills to the table when assisting clients with contracts or other commercial transactions. We handle virtually all types of contracts and commercial transactions.
Business Litigation:
When matters cannot be resolved through planning or negotiation, we have a very successful record representing clients on business matters in state and federal courts and in arbitration proceedings throughout the State of Florida, including but not limited to claims brought under the Fair Labor Standards Act of 1938, claims under the Florida Deceptive and Unfair Trade Practices Act, business torts, disputes regarding the formation, capitalization, and operation of business entities, and cases arising under the Uniform Commercial Code.
For more information about our business law practice, or to discuss your legal concerns with a lawyer who understands business law, contact our office today.